About Al Janosik Insurance Agency: Business Insurance, Auto Blanket Insurance and Car Dealership Insurance in Columbia, Jefferson City, Kansas City, Sedalia, St Joseph, Topeka and Surrounding Missouri and Kansas Communities
Educated Clients are Satisfied Clients
We've discovered that the more you know about the insurance products you need, the better you'll feel about the decisions you make when it's time to choose. Al Janosik Insurance Agency is a locally owned insurance agency that serves friends and neighbors, business and home owners by looking after their best interest. We take the time to listen so we can tailor a particular insurance protection program that addresses your specific risks and offers the kind of peace of mind you and your family deserve.
Family-owned and customer-focused
Small agency feeling … big agency service
There's a way of treating people that goes beyond being a good business practice. At Al Janosik Insurance Agency, we understand that every account matters, no matter how small or how large. Whether you're a first-time homebuyer looking to insure your new house or a new car dealer in need of a comprehensive policy for your property, inventory and liability protection, you'll appreciate the time our professional staff takes to ensure you're satisfied. We take pride in combining the personal service of a small agency with the kind of technological efficiency you'd find in a much larger agency to deliver personal service, one client at a time.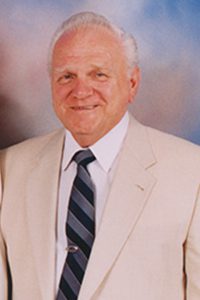 An Independent Insurance Agency
More options, more savings, more personal attention
There are differences between an independent agency and a captive agency: differences that greatly affect you. A captive agency generally represents only one insurance company.
That means your agent can only provide coverage offered by that one company. If rates increase, your only option is to find another insurance company … and another agent.
An independent agency represents several insurance companies, offering many different options. Should one company increase their rates, your independent agent can search through available options for a policy that meets your needs and keeps your costs as low as possible. As an independent agency, Al Janosik Insurance Agency works for YOU … not for an insurance company
Photo: Al Janosik – Founder
A Message From the President
"My father began his insurance career by writing life insurance for soldiers at Fort Riley. He had a passion for helping people protect the things that matter most to them. His commitment to meeting people's needs is still being fulfilled today, one customer at a time. With all the new technology, from faster hardware to smarter software, we're able to service our customers more quickly and more efficiently than ever before. But we'll always remember that nothing takes the place of a handshake. At Janosik Insurance Agency, personal service still means building relationships with real people."
Sincerely,
Bryan Janosik
Agency President