Do you want to have a business of your own? Or are you already owning one? When you start your business, everyone has dreams of their own. But as you embark on this journey, you have to also think about some practical concerns. You are likely to make great profits with your passion and ideas but you have to also prepare for the worst just as you hope for the best. And a part of this preparation is to arrange for a compensation against losses you incur in your business owing to physical damage to your commercial space or lawsuits against injured employees or other strangers while they were in your office premises. That is where business insurance plays such a great role. We, at Al Janosik Insurance Agency, can help. We bring you high-quality commercial insurance. We have been in this field for about 50 years now and have provided several quality coverage plans for business owners. Right from general professional liability to workers' compensation, we have provisions for everything you are looking for. If you belong to areas like Columbia MO, Jefferson City, Kansas City, Sedalia MO, St Joseph MO, or Topeka, you can resort to us.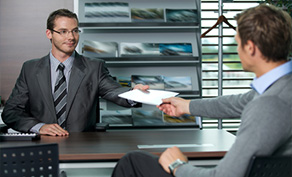 Here, we have put together a few things that you have to know about your business insurance policy before deciding. Take a look. 
You are seeking this insurance policy in order to get better coverage from all kinds of accidents or damages in your office space. So, you need to make sure that the policy you are getting protects you against those actually. That is why you must know about the coverage options. 
You need to pay monthly premiums in order to enjoy the policy. That is why you need to sketch out a budget and see if your business can afford this or not. So, you must know about the rate of premiums for the particular insurance policy too. 
So, after knowing about these things, if you are interested in our business insurance policies, contact us today.