These days more and more people are getting into garage business, and are thus investing in garage liability insurance. These types of insurance policies are needed in auto repair shops, auto dealerships, and tow truck businesses. Since 1988 The Al Janosik Insurance Agency has been providing liability insurance with comprehensive coverage. Our agents ensure you are well-covered against any liability claims and equipment loss and primarily your vehicles are protected. Though we have partnered with many insurance companies on various occasions, our focus has always been meeting our client's needs and not that of any of these insurance companies. As a locally owned family operated agency we serve friends and neighbors in the regions of Columbia MO, Jefferson City, Kansas City, Sedalia MO, St Joseph MO, and Topeka. Therefore to work in your best interest, our teams of dedicated agents strive hard to provide you with maximum coverage while keeping the cost as low as possible.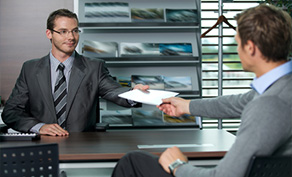 Below we have mentioned 2 important questions you will have to answer before buying a garage liability policy. Take a look.
Where is your business situated?
This makes a huge difference in the extent of your coverage as the risk will be rated as per the company guidelines. For example, accidents taken place at the salvage ground can get you a higher claim than accidents occurring in the shop.
How many employees do you have?
It is important to let the insurance company know how many people work under you; right from the receptionist to the janitors. Since garage liability insurance covers injuries from daily operations it is necessary that everyone must be accounted for. This means larger dealerships with more employees will get greater exposure.
If you want to spend less time worrying about risk management, then get in touch with us at the soonest.