Are you passionate about cars? Do you run a business involving a car dealership? Well, it is, undoubtedly a fascinating choice of business and definitely fetches you a fair share of revenue as well. But it is important to understand and be aware of some of the most crucial and dangerous risks that this type of a business can affect you with. In order to be able to combat with these risks, you will need a good car dealership insurance. We, at Al Janosik Insurance Agency, can be the right choice for you. We are an experienced and reputed company which can offer you several risks management strategies with a comprehensive auto dealership insurance, both franchise as well as non-franchise. We are aware of the problems that you could be exposed to as a business and therefore, come up with an insurance program which protects physical damage, garage liability, along with workers' compensation and so on. So, if you are located at areas such as Columbia MO, Jefferson City, Kansas City, Sedalia MO, St Joseph MO, or Topeka, then you can resort to us without hesitation.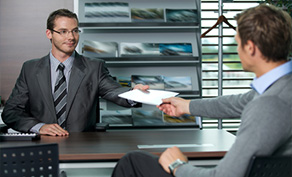 Here, we have put together some major steps in which you can find a good car dealership insurance program near you. Take a look.
It is essential that you look around in your circle of friends and acquaintances to see who owns auto dealership business. Ask people around you if they know someone who have such a business. These people will be able to refer a few companies who can offer you high-quality car dealership insurance programs.
If you have no other avenues from where you can get the source of a good car dealership insurance, you need to do your own research. Look up the internet to find a few names and then shortlist them on the basis of the client feedback and online ratings.
And if you are sure that we will be able to provide you with the insurance you need, then quickly get in touch with us now.