Are you running your own start-up or are the proud owner of an established empire? Regardless of what kind of business you do and how successful you are, if you are catering to any industry, you will realize that the major reason why you are in the game despite the cut-throat competition these days is because you could stand out and survive the major potential risks and threats surrounding your business. Most of the people relate this success to their business insurance policies which have enabled them to be safe and secure in the face of some serious dangers. A good business insurance would include general and professional liability, workers compensation, builder's risk insurance, autos and fleet, errors and omissions, bonds, and various other important forms of risk management. We, at Al Janosik Insurance Agency, can provide you with such a great commercial insurance policy. We are known for our comprehensive coverage and reasonable premiums. So, if you are from areas such as Columbia MO, Jefferson City, Kansas City, Sedalia MO, St Jospeh MO, or Topeka, then you can rely on us.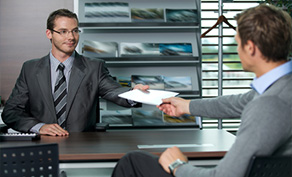 Here, we have put together a few questions you might want to ask your commercial insurance provider. Take a look. 
Are you an independent insurance agency? 
An independent insurance agency will offer you more carrier options so that you can choose the right commercial insurance coverage according to your budget and needs. That is why it is better if you choose such an agency. Before taking a decision, you should ask all the insurance companies about this factor. 
What kinds of risks and threats are covered in this policy? 
You have to be absolutely sure about the fact that all the major risks and challenges are covered in this policy. So, you have to ask the company about the risks and threats that this policy covers in particular.  
After getting all these answers, if you are still interested in our commercial insurance, then contact us today.