Are you a big entrepreneur or at least aim to be one? Well, then you have to first make sure that your employees are safe and sound. You should realize that you are nothing without your team. Moreover, your commercial building is also crucial for the smooth running of your business operations. You will need to save the building, the infrastructure, and the people   at all costs. But sometimes, dangers cannot be averted. In those situations, you have to prepare for the loss and seek a compensation for it. That is why we have commercial insurance. This will cover all the major risks or challenges that you are likely to face while running a business. We, at Al Janosik Insurance Agency, can be the right choice for you. We are a successful insurance company with more than 50 years of experience in catering to several insurance needs of the people. Right from the professional liability to workers' compensation, we can offer you a fruitful coverage that protects you against all risks you will come across being in this business. So, if you are located in areas such as Columbia MO, Jefferson City, Kansas City, Sedalia MO, St Joseph MO, or Topeka, you can rely on us.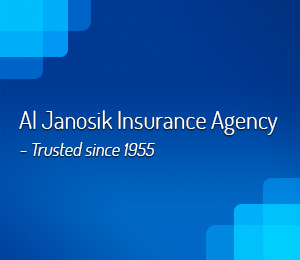 Here, we have put together a few of the most common things to check about a company offering you commercial insurance. Take a look. 
First of all, you need to check if the company that you are choosing for your business insurance enjoys a good reputation in the market. Read the customer feedback, online reviews, and ratings, to know if their policies are truly worth investing or not. 
Independent Insurance Agency 
If you pick an independent insurance agency, you will get multiple choices for your carriers. So, you will be able to choose according to your budget and needs. That is why you must check about this particular factors before making a choice. 
So, after checking these common factors, if you think we can be the right choice for you, quickly contact us now.