Al Janosik Insurance Agency can help you with workers compensation in Columbia MO, Jefferson City, Kansas City, Sedalia MO, St Joseph MO or Topeka. If one or more of your employees get injured while on duty, they will want compensation.  Workers compensation is a type of insurance that provides income replacement and medical benefits to employees injured in the course of employment. In exchange, the employee relinquishes the right to sue the employer.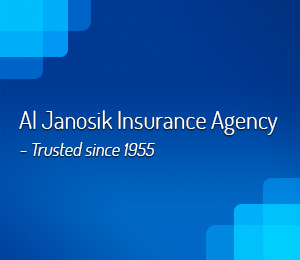 A business is legally required to carry workers compensation. Workers' compensation insurance is designed to covers wager and medical bills for employees injured on the job. There are limits and maximums as defined by state law. As a business owner you can purchase workers compensation from any carrier that is state licensed. A professional agency such as Al Janosik knows where to find the best workers compensation insurance. 
If you have business in several stated or employees are required to travel out-of-state, you need the right coverage for each state and according to each state's law. Workers compensation will cover medical expenses and wages whilst an employee recovers from work related injuries. The insurer has the right to deny coverage if injuries are self-inflicted, or from gross negligence on the part of the worker.  
Injuries in the workplace can cost a fortune. As an employer you need to be sure you have proper workmen's compensation in place. Workmen's compensation also covers occupational diseases. This means if an employee becomes ill because of the type of work, he or she could qualify for compensation. 
A worker has 20 days to notify you of work-related injury or illness. The employer has 28 days to submit a claim for your injury to the Workers' Compensation Board within 28 day